India MS Person of the year 2018
This was the first time we decided to institute the India MS Person Award. We received a number of excellent and deserving nominees from our Chennai, Hyderabad, Kolkatta and Pune chapters.
It was not easy to choose a winner as all the nominees have remarkable qualities and are MS heroes in their own way. However, it was decided to present Ms Jyoti Ronghe with the 2018 award in recognition of the valuable contribution that she is making towards generating awareness, fundraising and leading the India Ms Day events across the country.
Background
Married since 1981, Jyoti has two highly educated married children and two grandson who are all located outside Pune. Jyoti and her husband, who is a lawyer, stay alone in Pune and she manages her home with the help of a part time maid.
Her association with MSSI started in 2000 and a few years later she became a committee member of MSSI Pune Chapter. She is involved in all our activities, raising funds, startinga Human Chain with the tag line "Yes We Care" to spread awareness about MS.
To create awareness about MS she conducted three reach out programs, two to Ahmednagar and one to Sangli/Kolhapur during the years 2013 to 2016. In Ahmednagar she addressed the local association of doctors as also the College of Social Work where the main audience consisted of students. Her talks were well received, specially with the emphasis on the fact that MS attacks youngsters just as they get ready to start their careers. She also talked in Marathi over their local radio station to create awareness about MS. In Sangli and Kolhapur she held discussions with neurologists and requested them to inform their MS patients about MSSI Pune Chapter.
For MS Persons registered with MSSI Pune Chapter, she organised trips to Shirdi on two occasions and arranged for the patients to proceed for darshan without sanding in the queue for hours. She also raised funds to cover part of the expenses for these trips.
She located cheap supplies of adult diapers and initiated the idea of distributing adult diapers to MSPs. The idea was taken up by the Managing Committee and free distribution of diapers to MSPs was started.
In 2016, as part of India MS Day, she arranged for Akashvani to broadcast live talks about MS by an eminent neurologist. the broadcasts were spread over four days and she herself also spoke about MS on this occasion.
She has attended all MSSI AGMs regularly. For the MSIF conference to be held in Delhi, she single handed collected Rs. 100,000/- which was sent to MSSI HO.
In MSIF there is a committee of MS Persons from all over the world and she represented India on this Committee in 2009 and 2010 as the tenure for this was for a period of two years. She raised funds to cover her expenses to the UK to attend the conference. She has been nominated twice as MS Person of the year for the James D Wolfensohn award, once in 2009 and again in 2013. She holds certificates to this effect from MSIF.
She has taken part for six consecutive years in the"Mumbai Marathon with Disability" event.
Lastly, she was instrumental in starting the India MS Day during a time of the year when the weather is more suitable for MS Persons to take part in the event.
More than what is chronicled above, we need to salute Jyoti's unflagging courageous spirit and passion for whatever she undertakes to do for other MS Persons, especially in view of the fact that her body refuses to keep pace with her quick-thinking brain and fully dedicated attitude. This, above all, is Jyoti's hall mark … do whatever needs to be done … success will follow … if not, it is still OK!
EVERY WOMEN IS A QUEEN – Dr Rebecca Verghese (Medical Doctor in Emergency Medicine)
All of 20 with a life waiting to be explored everything seemed to come crashing down when Rebecca was first diagnosed with MS way back in 2005. No one in her family had heard of MS but they had heard of MSSI & that it provides information, counselling and much needed emotional support to people diagnosed with MS.  Rebecca along with her father visited the office  and met with Meena Gupta  (founder Hyderabad chapter) who became a mother figure to her as Rebecca had lost her mother few years ago. When the reality of MS starts sinking in it cuts into the psyche, making day to day a living hell and fear become your best friend. Rebecca was no exception to this and she stopped communicating. With constant counselling, long chats and much needed emotional support  from MSSI Rebecca slowly came around. She decided to take MS in her stride and pursue her dreams.
She's happily married and has 3 children, of which 1 is an adopted daughter.She sent in her name for a beauty pageant and made it to the finals and won the tile 'Mrs India Earth-Beauty with Brains'! MSSI sponsored the cost of her travel, MS cause ambassador Milind Soman Indian supermodel, did a video shoot with her to create a bigger buzz.
CONGRATS REBECCA!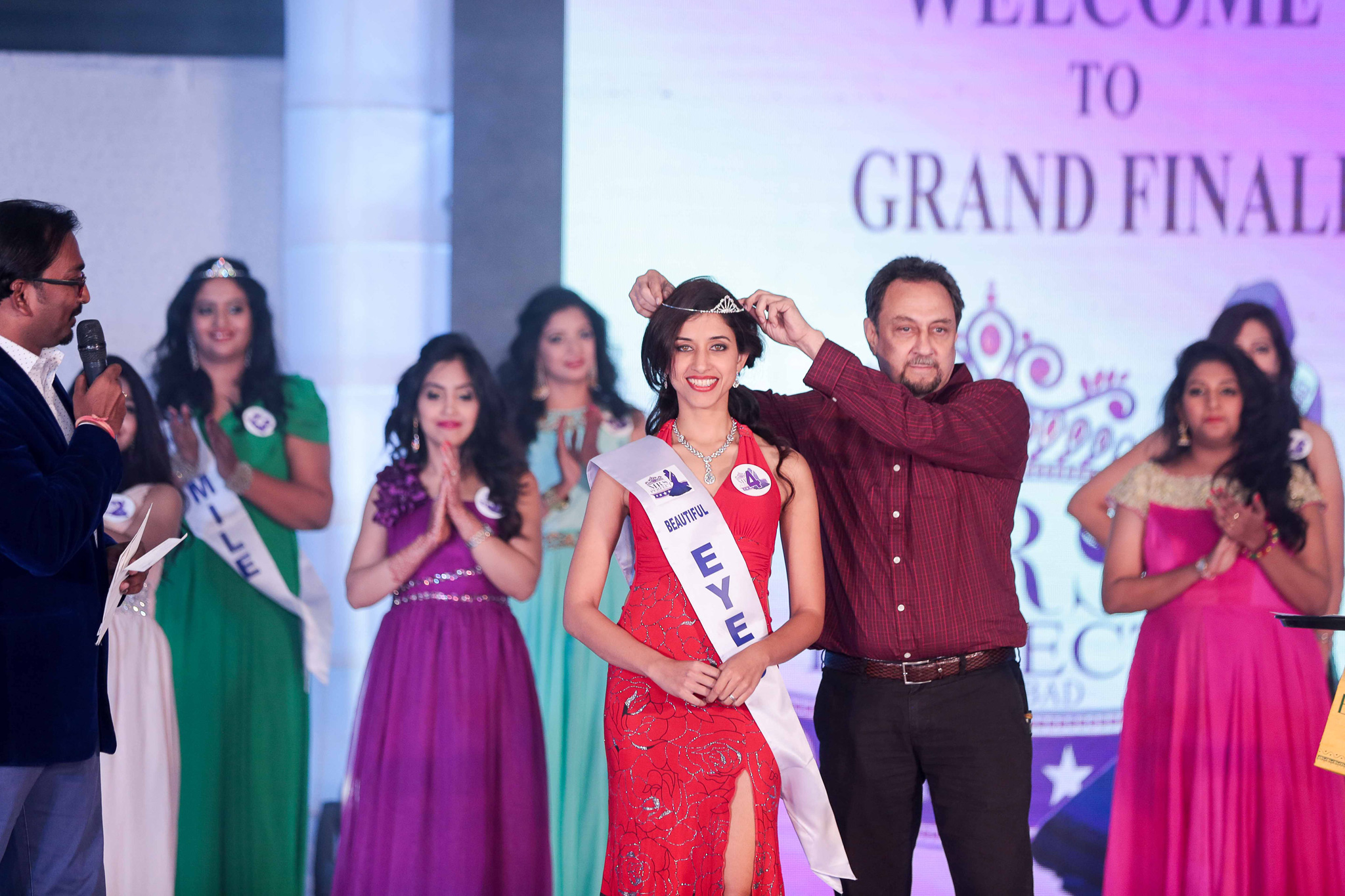 On popular demand please click the link below to view MSSI webcast recording. This was held in May 2017as a part of patient education initiative in partnership with UCB. For all of you who missed it here is your chance to view doctors talking on Pregnancy & Fatigue in MS , and MS Managment -Importance & New Developments.  and the role MSSI play in enhancing quality of life of MS persons