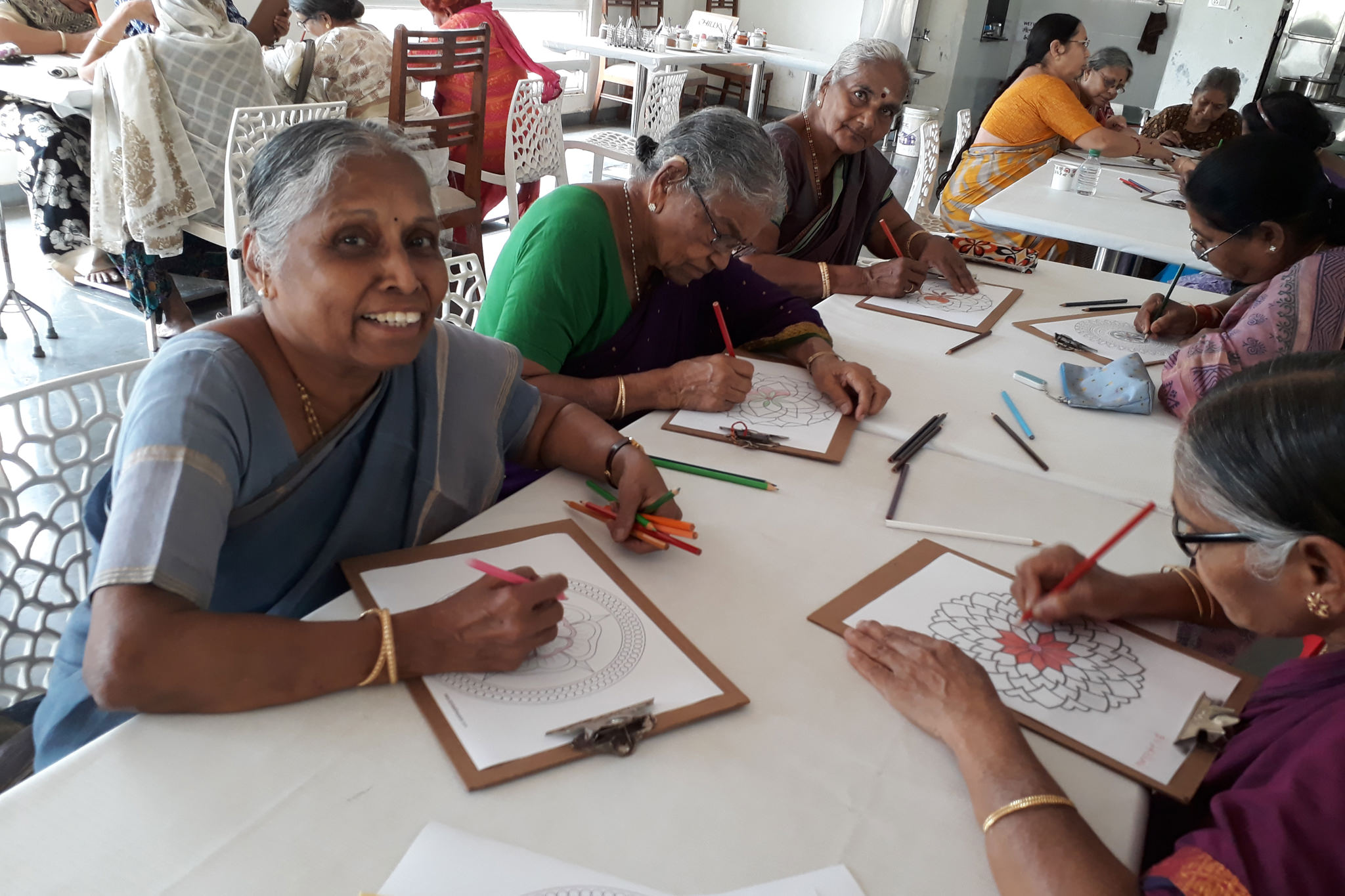 This was a unique, creative and interesting way to create MS and MSSI awareness by introducing Mandala art at Smiles old age home, Medchal – Hyderabad.  There was a gathering of about 75 people which comprised of senior citizens, trustees with their families and guests, doctors, nurses, government officials of high ranking and the MSSI team.
Colouring Mandalas was both therapeutic and meditative. It was an amazing experience to see everyone so engrossed that they forgot their lunch timings.
Mr. Prasad Gowra, senior trustee of Smiles, thanked MSSI team by gifting a token of appreciation to all the MSSI members and making a donation on behalf of Smiles.
Sparsha Hospice team present, invited us to plan a similar programme for their patients too.
Great achievement! Made awareness and collected funds!