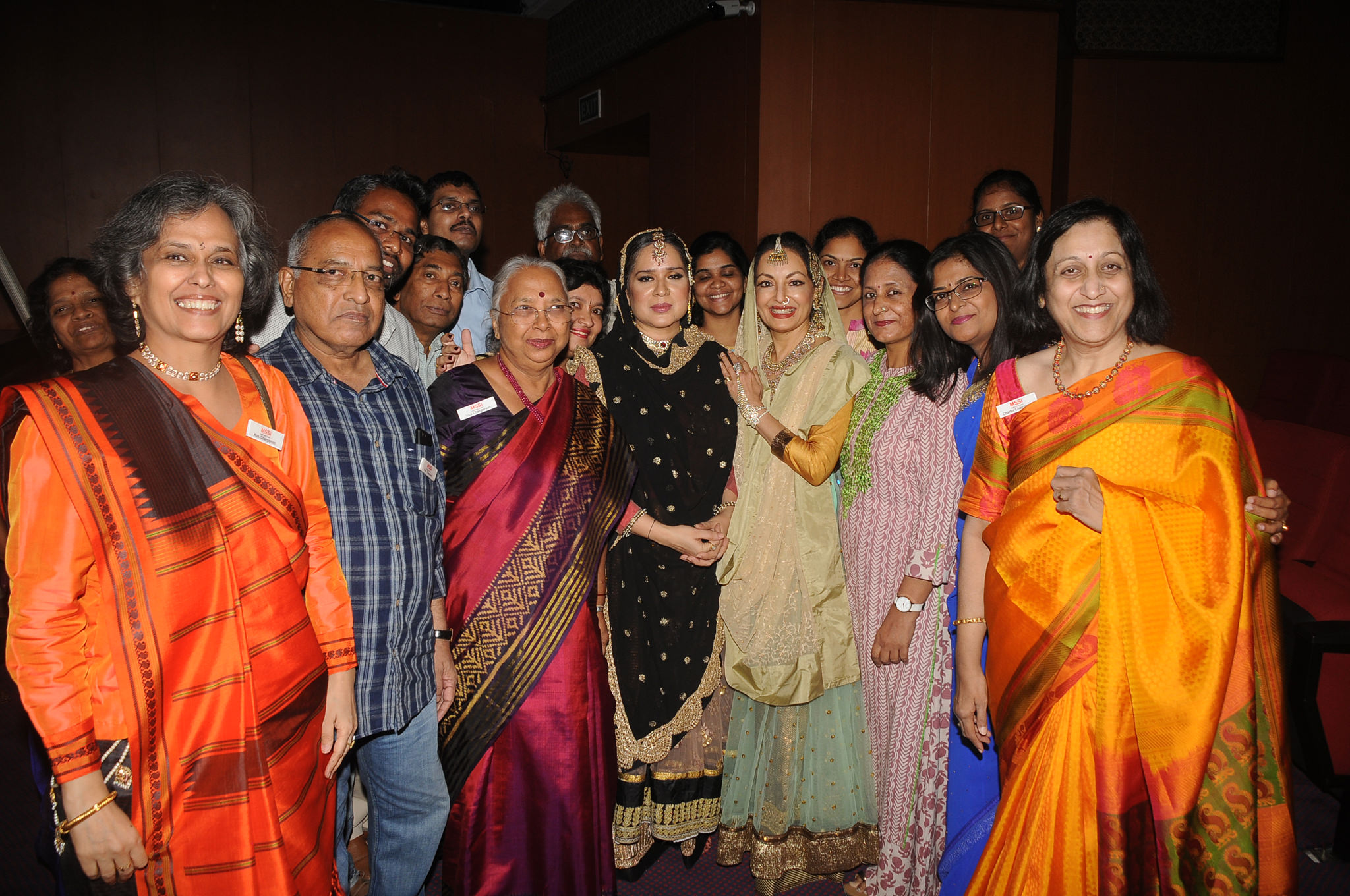 MSSI Hyderabad organised a fundraiser on 9th September 2018. It was a Sufi dance concert by the world-renowned danseuse,  Manjari Chaturvedi, titled The Courtesan – An Enigma.  Actress, Nisha Singh narrated episodes and stories from the lives of well-known courtesans.
There was a gathering of about 400 people including high ranked Government officials, writers, poets, publishers, media person, our members, guests, doctors and our PwMS. An opportunity was given to PwMS Deepthi to put up a stall of her artwork near the reception which did fairly well.
The programme was highly appreciated and received excellent reviews in magazines and daily newspapers. Awareness was also made by putting up hoardings and posters at prime locations in the city. Event listing was done 15 days ahead of the programme in the newspapers –  The Times of India, Deccan Chronicle and via curtain raiser by Ratna Rao, in the Wow magazine.
Hyderabad  Chapter is thankful to all those who willingly supported the cause and our esteemed sponsors.