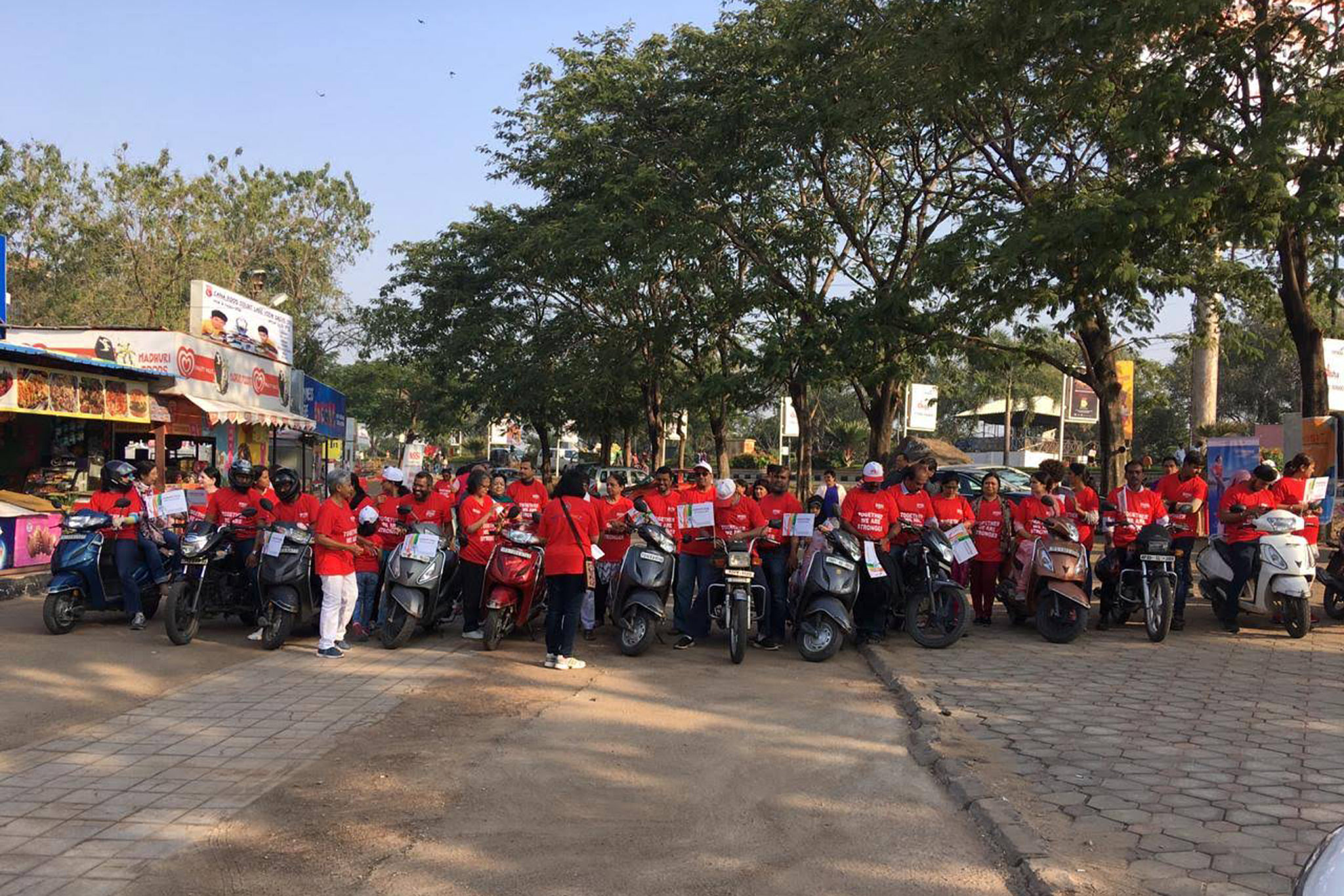 MSSI Hyderabad chapter organised Bike rally on 3rd February to celebrate India MS Day on the Necklace road, a prime location in the heart of Hyderabad. It was a unique experience with the rally driven by People with MS, their friends, caregivers, and family members. It perfectly reflected on the spirit of PwMS – "We are unstoppable".
We had a very inspiring speech and flag off by our chief guest, Mr. Mahender Vaishnav who is an International Cricketer, member of Indian Blind Cricket team, captain of Telangana state team. and also a recipient of Padma Mohana excellence award – 2019.
We were happy to have amongst us, Ms. Nagamani, a well-known athlete of international fame and also three famous celebrities of Hyderabad in the fields of theatre, ikebana and remedial education join us in the support.
The international football team also participated with us in the ride. The gathering and the rally looked very attractive with the T- shirts and flags on the beautiful Sunday morning.



Highlights of the event:
Had a great opportunity to create awareness on MS to the public and also to media persons through Awareness speech at Eat street, Necklace road and at the railway station.
Helped raise enthusiasm and motivation among PwMS and their family members.
Brief Counselling to new members registered during the event.
Socializing and refreshing moments for PwMS and families over Breakfast.
Hyderabad chapter thanks Sanofi Genzyme for sponsoring this energizing event.
Overall it was a great success with excellent participation and enthusiasm among everyone. The event proved to echo "Together we are stronger".