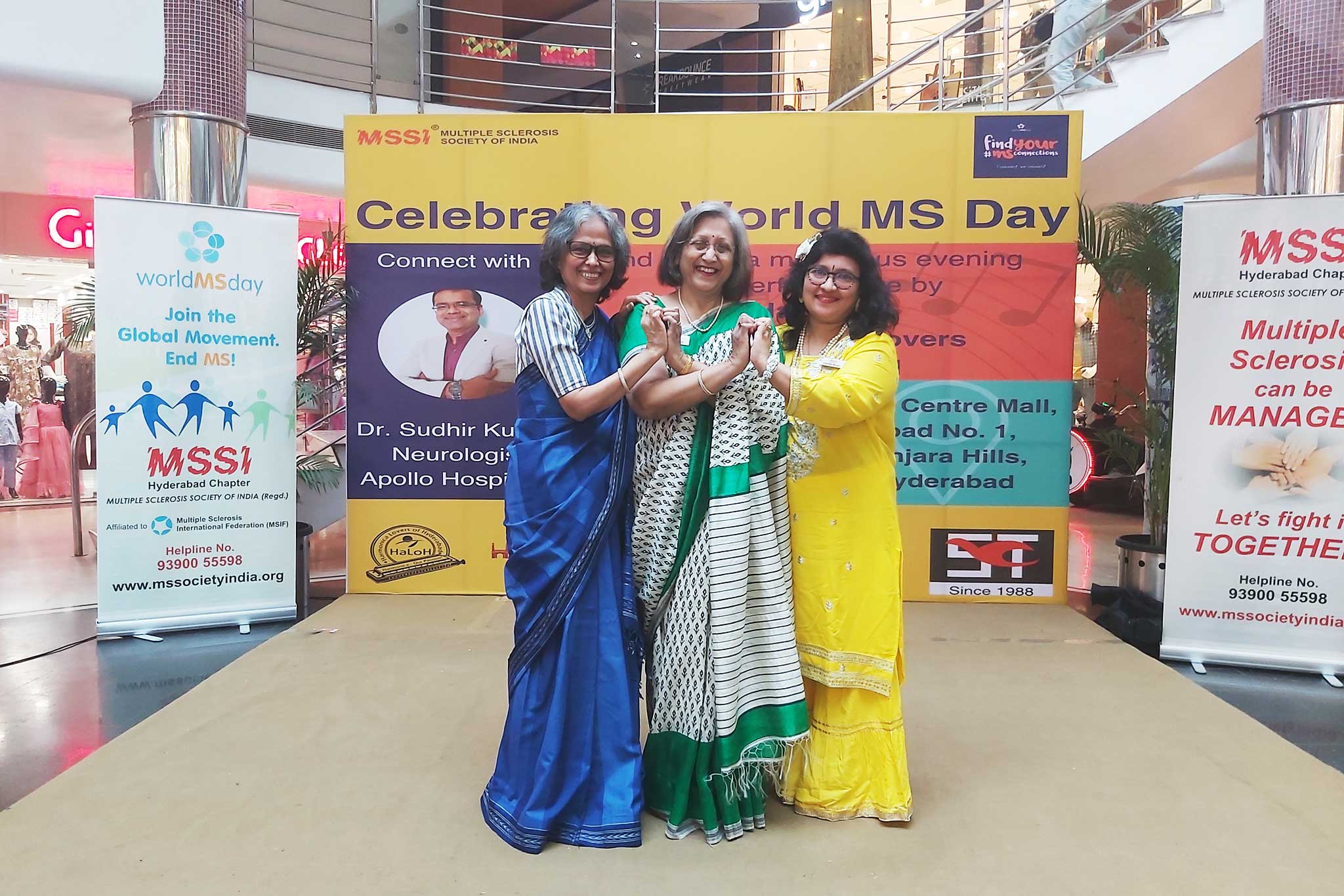 Hyderabad Chapter celebrated the World MS Day 2022 on 27th May with an event at the City Center Mall, Hyderabad. Dr. Sudhir Kumar, Neurologist at Apollo Hospitals was the Chief Guest and spoke about how Prompt Diagnosis and Early Initiation of Treatment is the Key to Prevent Disability due to Multiple Sclerosis. He used simple yet interesting ways to explain which made it easy for everyone to understand.
We recognised three people with MS who have served the society in various ways, three caregivers who have been relentlessly taking care of their bed bound MS family members, and a class X student, daughter of a MS person who has performed exceptionally well academically. We also felicitated Arti Mittal, who has been living with MS since 1998 for receiving an award at the Womennovator Global Summit 2021 for creating awareness about MS on an international platform.
This was followed by some entertaining & foot tapping music by the members of the group the Harmonica Lovers of Hyderabad – HaLoH on the Harmonica. The celebrations ended by joining hands and making the human chain – TOGETHER WE ARE STRONGER.