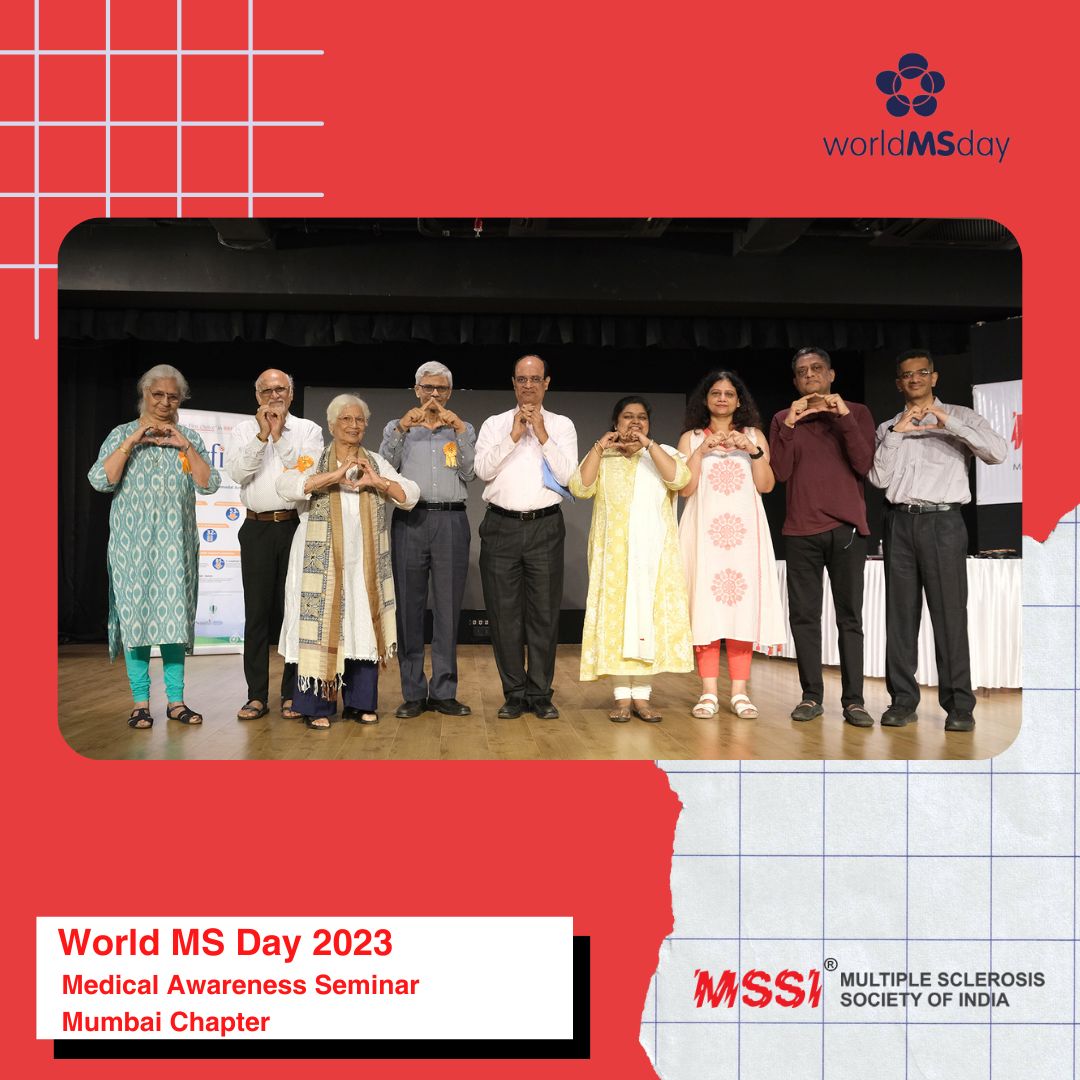 Mumbai Chapter held an informative Medical Seminar on Multiple Sclerosis and allied Neurology Conditions.
Session Chair – Dr. Rekha Bhatkhande, Dean of Shushrusha Hospital, Nat. V. President of MSSI and Hon.
Vice Chairperson of Mumbai Chapter Mrs. Sundari Raju, Hon. Secretary, MSSI Mumbai Chapter sang Ganesh Vandana to begin the program. She then presented the welfare Services and projects of MSSI.
Chief Guest – Dr. Mohan Joshi, Dean, LTMGH, Sion Hospital
Newer Therapies for – Dr. Varsha Patil, Neurologist of Bombay Hospital
Changing Rehab Needs of the MS Person – Dr. Abhishek Srivastava, Neuro Rehab Specialist, Kokilaben Dhirubhai Ambani Hospital
Ophthalmologists' perspective of MS – Dr. Mayur Moreker, Ophthalmologist from Bombay Hospital
Neuropathic Pain Management in MS – Dr. Navita Vyas, Specialist in Pain Medicine & Palliative Care, Kokilaben Dhirubhai Ambani Hospital
Vote of Thanks – Sheela Chitnis, Co-Founder, MSSI & Hon. Chairperson, Mumbai Chapter