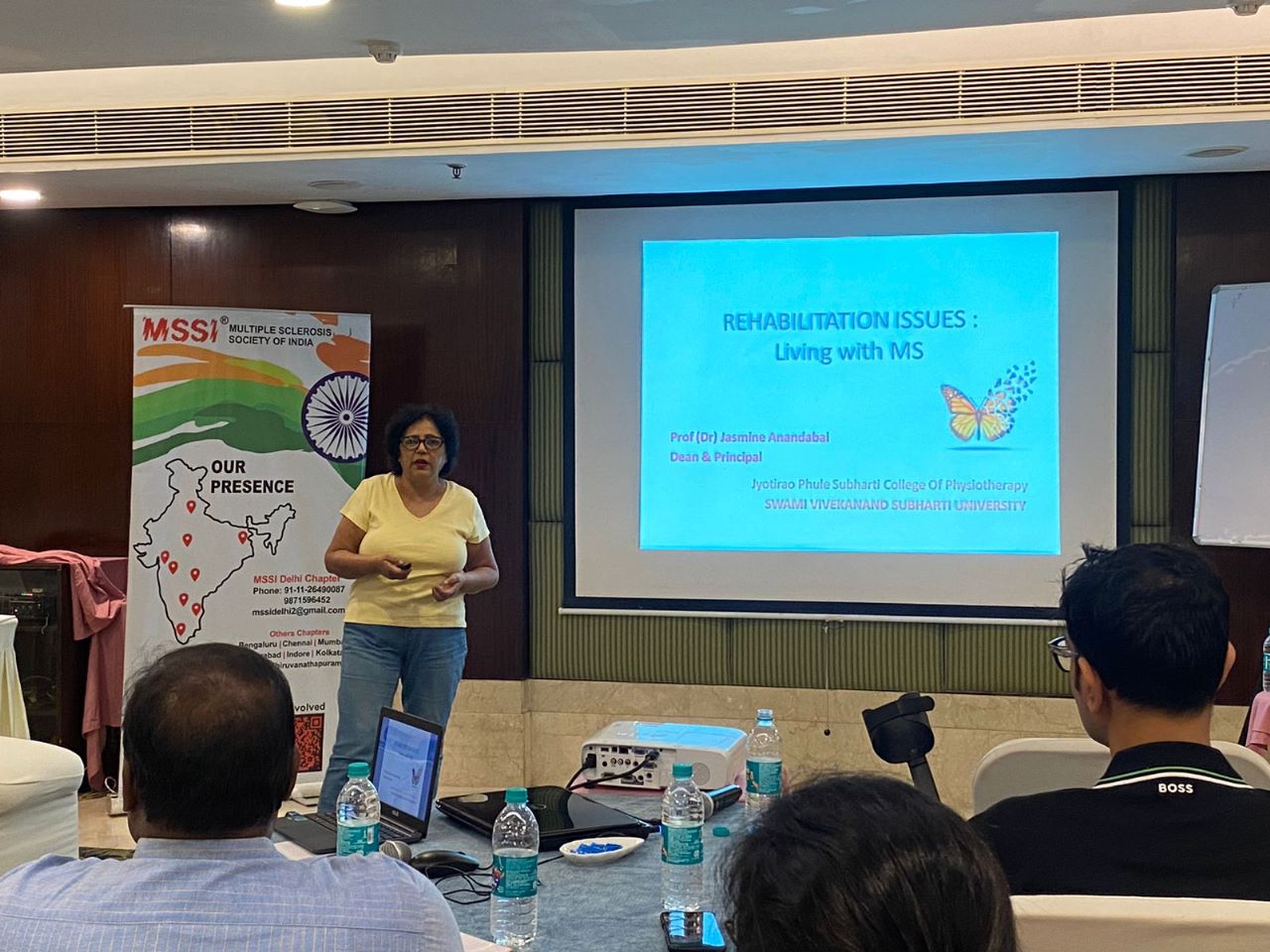 We were honoured to have Professor (Dr.) Jasmine Anandabai, Ph.D., MPT (Neurology), Dean & Principal of Subharti University, and Dr. Harpreet Singh, MPT (Neurology), an accomplished Neuro Physiotherapy Trainer from AIIMS, New Delhi, leading the event.
The training covered an extensive range of topics:
Dr. Jasmine shed light on etiquettes of physiotherapy, dress code, hygiene, innovative exercise variations, comfort touch, physiotherapy during menstrual cycles, and periodical assessment techniques.
Dr. Harpreet's segment on customized and powerful MS Gait Training was a game-changer. Our physiotherapists learnt how to further support PwMS using these techniques.
We witnessed a fantastic turnout with 45 attendees at the venue, The Muse, Sarovar Portico, Delhi on 16th July 2023. The three and half hours incredible training program provided valuable insights and skills to all participants which included 20 senior Physiotherapists, 10 PwMS, along with their caregivers, MSSI Delhi members and panel advocates.
MSSI is immensely grateful to Prof. (Dr.) Jasmine Anandabai and Dr. Harpreet Singh for their invaluable contributions!