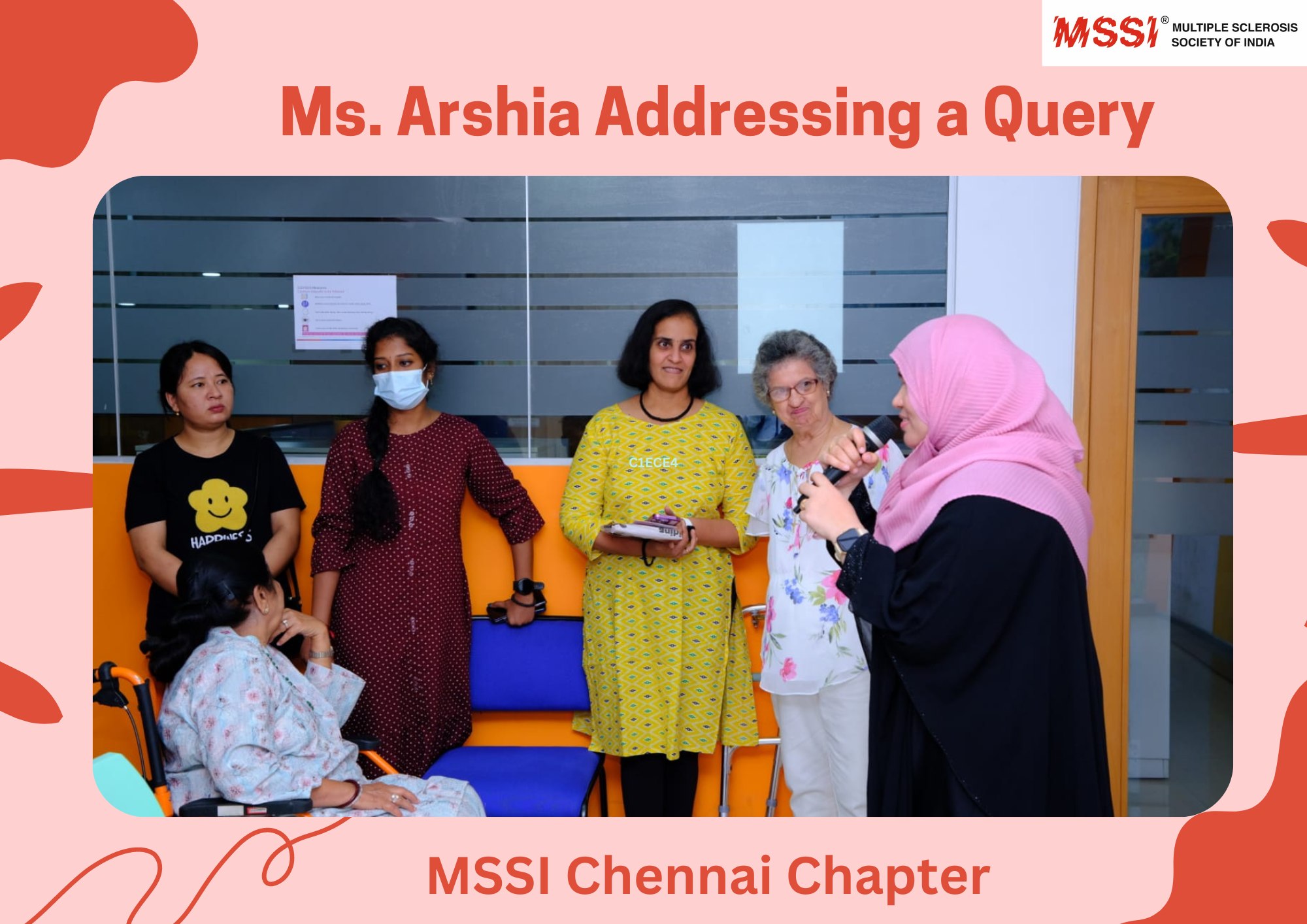 MSSI Chennai Chapter organized a "Face to Face Meeting" on July 1st, 2023, and it was an incredible success! The event focused on exploring the "Impact of Lifestyle Factors on MS", presented by esteemed Nutritionist Ms. Hasna Arshia M.Sc., M.Phil., CDE (Certified Diabetes Educator), NET, SRF, (Ph.D.) Clinical nutrition, Award-winning Dietitian, Autoimmune diseases expert, specialized in endocrine diseases and infertility management, and Gut health nutritionist. What makes Ms. Hasna Arshia's perspective, even more insightful, is that she herself is an MS Person.
It was thrilling to witness an enthusiastic participation of around 60 MS members and Caregivers, who actively engaged in the session. The meeting featured a dynamic and interactive discussion between Dr. Venkatraman, a Neurologist and specialist in MS, and Ms. Hasna Arshia, where they explored the advantages and disadvantages of adopting a healthy diet versus relying solely on medication.
As a delightful conclusion to the gathering, the birthdays of members were celebrated.