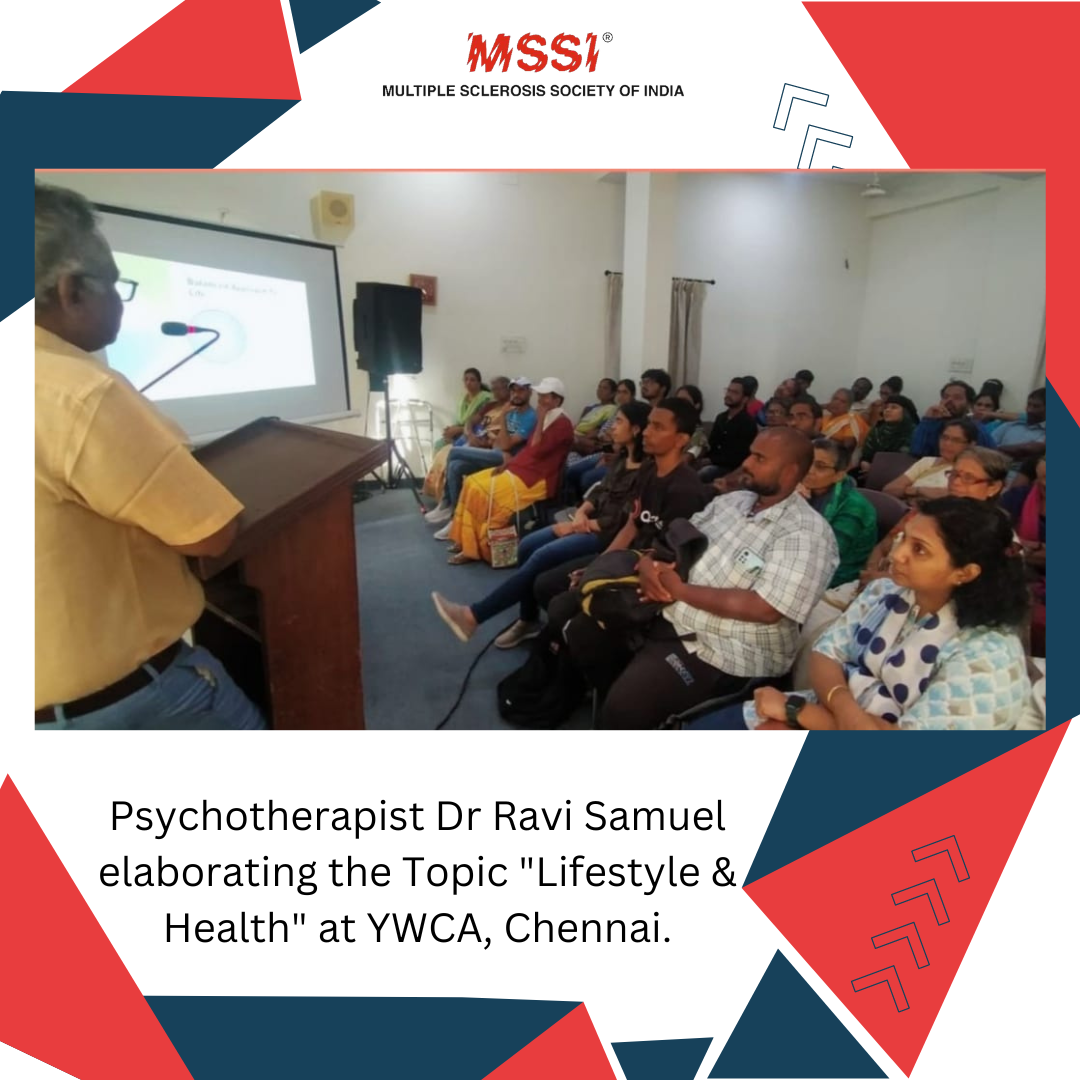 The Face to Face Meeting was hosted by the MSSI Chennai Chapter on August 5th, 2023, at the YWCA in Chennai.
Dr. Ravi Samuel guided the attendees through the topic of Lifestyle & Health, sharing insights.
Approximately 50 MS members and their caregivers gathered for a day centered on building connections and fostering bonds. Conversations flowed naturally, and new bonds were made.
In a heartwarming gesture, the group also celebrated the birthdays of members, filling the room with joy.
The gathering concluded with a high tea, allowing everyone to savor moments of camaraderie and reflection.