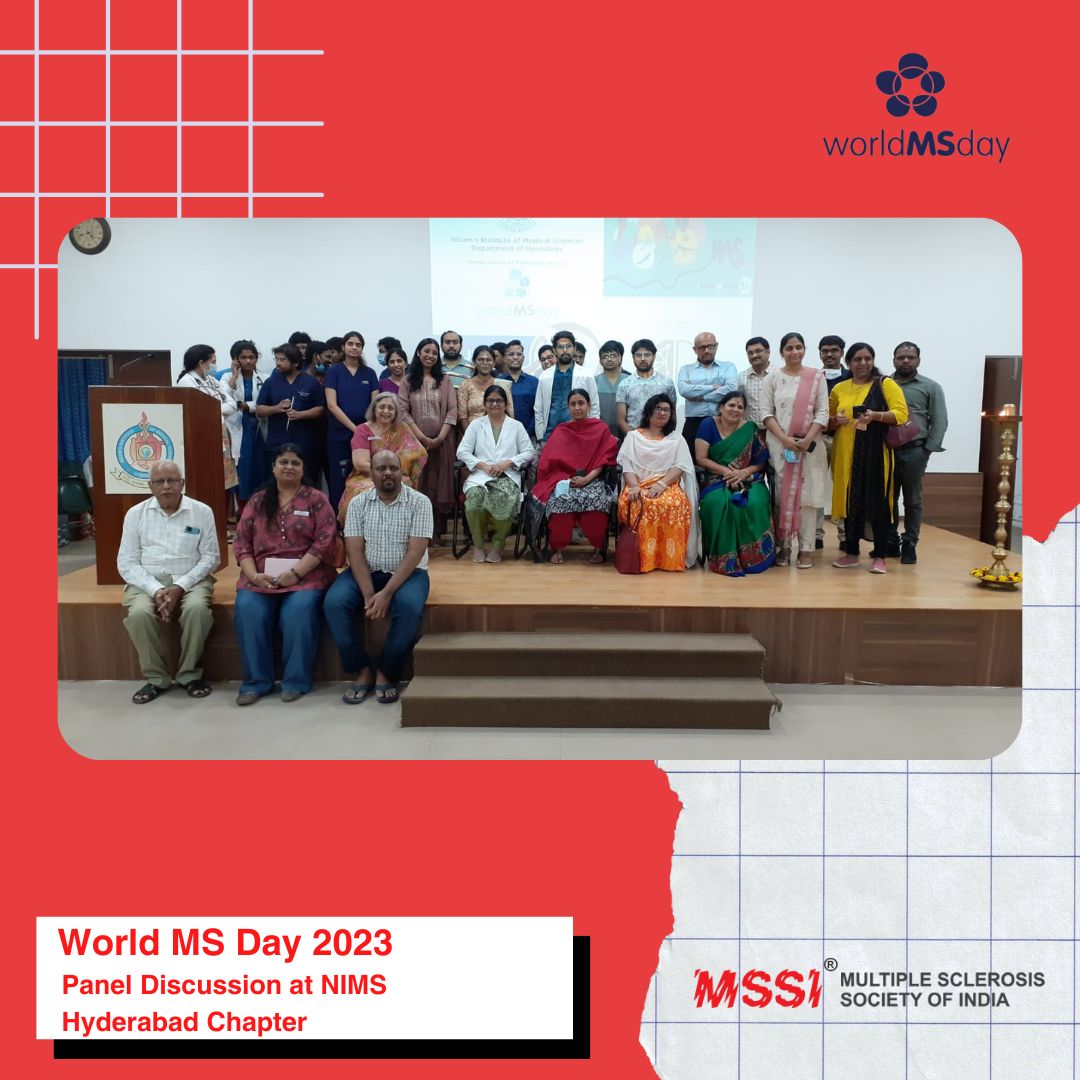 MSSI Hyderabad Chapter members joined NIMS Hospital, Hyderabad on 3 June 2023 on their campus for an interactive session by the Neurology Department.
Welcome & Introduction by Dr Reshma Sultana Sheikh, Neurologist
Chief Guest – Dr Bheerappa Nagar, Director NIMS
Our Hon. Chairperson Mrs Meena Gupta addressed the gathering and spoke about the Hyderabad Chapter's role in the effective management of MS. She was felicitated by Dr Surya Prabha. The eminent doctors present addressed the gathering, each one throwing light on the effects of MS, its treatment and management. The panel discussion was followed by an interactive Q&A session.
The PwMS were given an opportunity to speak about themselves and shed light on the challenges they face and ask questions. It was a wonderful opportunity for the Hyderabad Chapter as they gained new members after the session!
The panel of doctors included:
Dr Y Sireesha, Neurologist
Dr Rashmin Gandhi, Neuro Ophthalmologist
Dr G Padmaja, Psychiatrist
Dr Dheeraj, Urologist
Dr Lakshmana Prasad Gadde, Physiotherapist