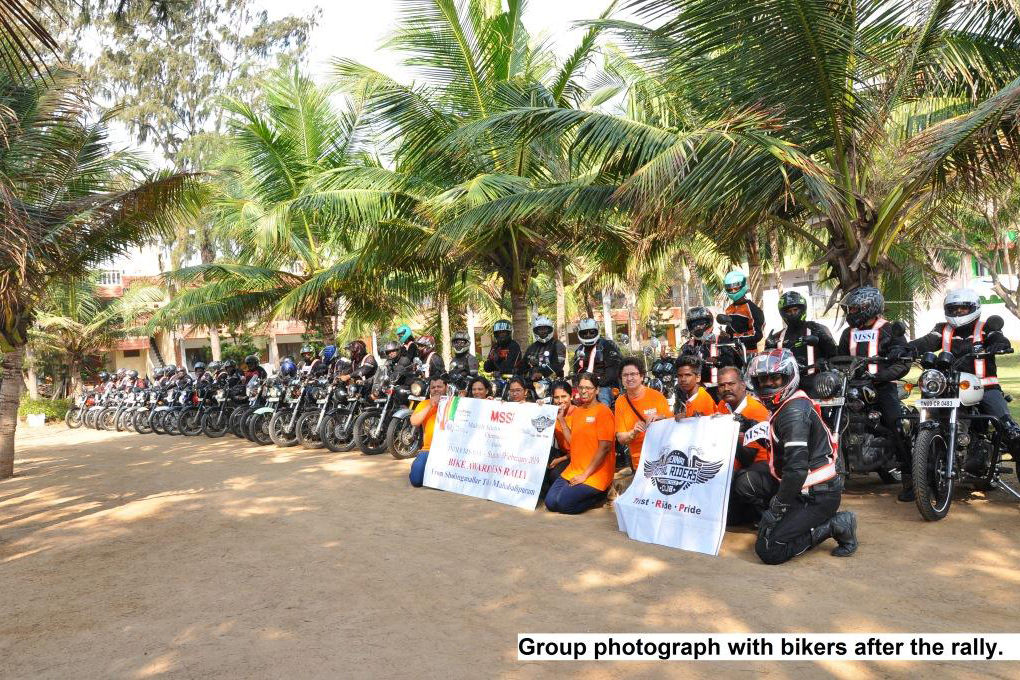 To mark "India MS Day" an "MS Awareness Rally" was organized by the Multiple Sclerosis
Society of India and the Chennai Royal Riders Motorcycle Club. Motor Bike Rally from Shollinganallur Tollgate to Mahabalipuram (30 Kms) was flagged off by Mr. Rajiv Khanna, Managing Director of Kwality Milk Foods Limited, Chennai. Members of Multiple Sclerosis Society, Patients, Volunteers, and Social Work Students participated in the Rally. Mrs. Ann Gonsalvez, Hon. Chairperson of MSSI- Chennai, gave an awareness talk about MS, its symptoms and effects.
One of the unique features of India MS Day 2019 was the Riders ended the rally in the Sea Breeze Resort, Mahabalipuram, where more than 125 MS People, caregivers, Students and volunteers were gathered for their annual picnic. They were received with handclapping and loud cheers.



The volunteers from BNY (Bank of New York) conducted group games for MSP's and caregivers such as hitting the cups, breaking the balloon, bingo etc.
Students of Social Work from Loyola College, Madras School of Social Work and Mar Gregorios College conducted song and dance through a game of Dumcharade. This was to portray the told and untold emotion of the MSP and how it should be understood. It also conveyed the message how the caregivers should "remove the negativity" from their life and also not to pressure the MSP's.
Delicious food and refreshments were provided for everyone. The MSP's and caregivers had a good time interacting with each other by singing and dancing. The resort was on the beach; hence the cool water of the Arabian Sea welcomed them all with a dip in its water. With the great fun and enjoyment, the day came to an end.