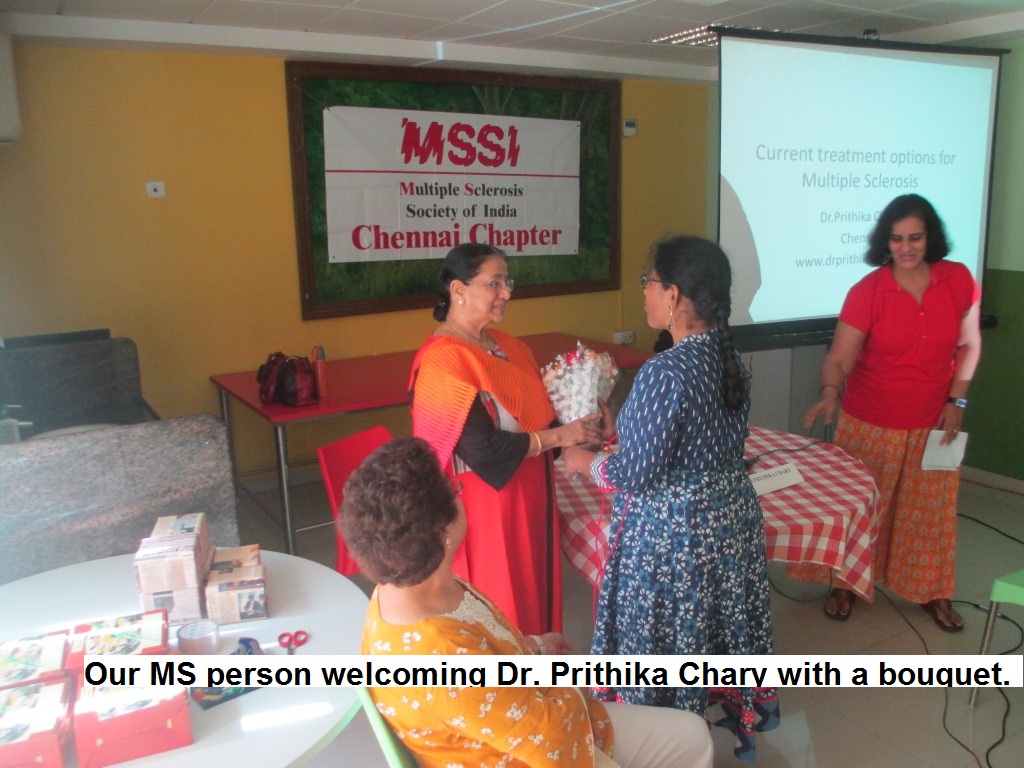 The Chief Guest for the day was Dr. Prithika Chary, Consultant Neurologist & Neurosurgeon and Chief Neurologist at Kauvery Hospital, one of the largest hospitals in Chennai. She was the first and only lady in India to be qualified as both Neuro physician and Neurosurgeon.
Dr. Prithika Chary addressed the MS persons and their caregivers on the topic "Current treatment options for Multiple Sclerosis." She started the session by giving a brief introduction about the MS and followed by the treatment process for the MS by explaining in detail about the Medicines available for MS and the treatment for each type of MS. She also focused on lifestyle changes, diet, nutrition, and the importance of Physical therapy ( exercise). She shared her personal life experience with Cancer, how she survived with it and how she overcame it. The session was for 1 ½ hour. Through her life sharing experiences, she created an impactful speech to our MS person which was very motivating and inspirational for them. There were around 45 MS patients and caregivers benefited from her talk. MS persons and caregivers were very attentive and participated actively by interacting with the resource person.
5 MS persons celebrated their Birthday by cutting cakes with their other MS friends singing Happy Birthday and everyone had their delicious snacks and meeting came to a happy ending.