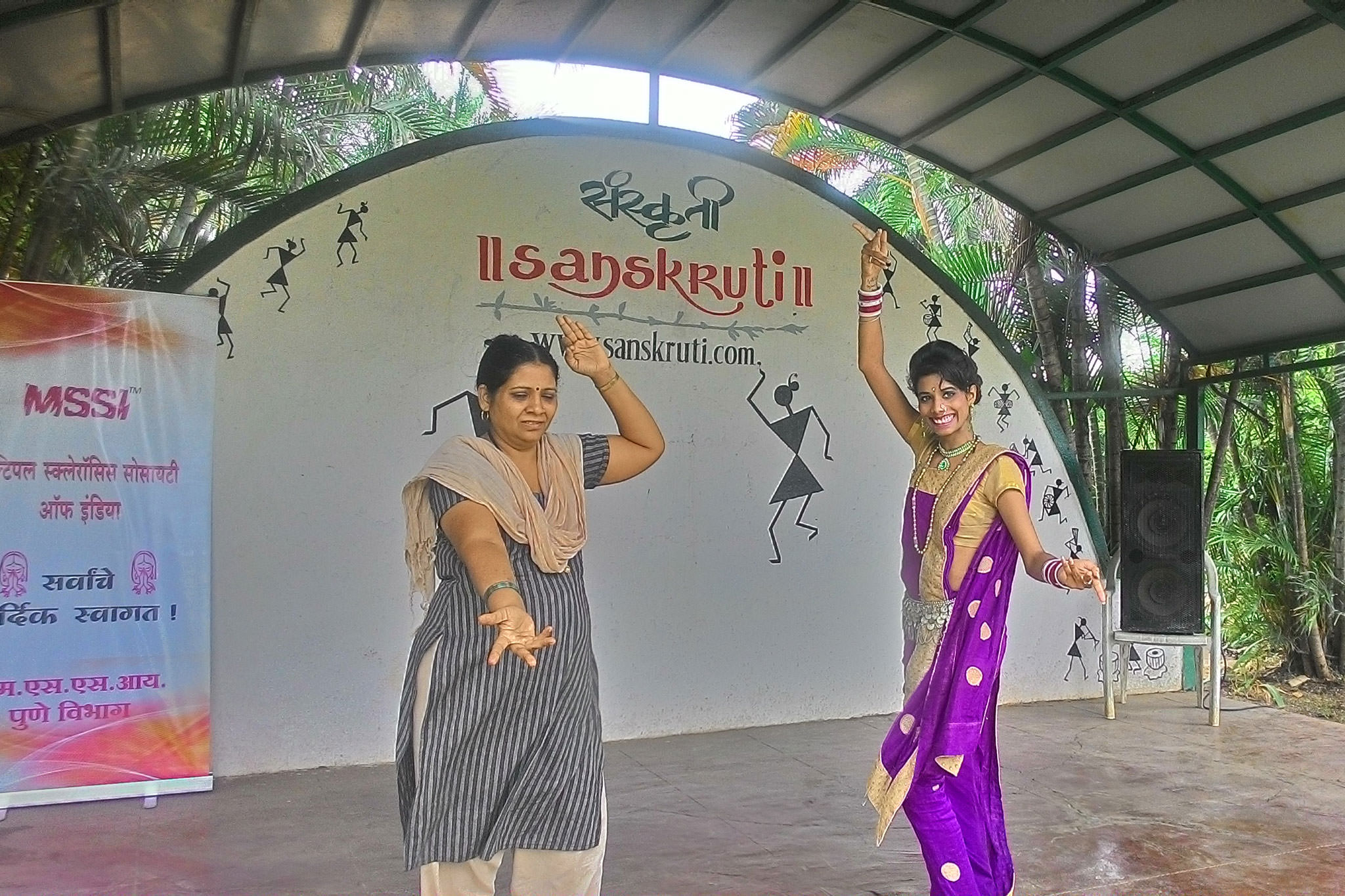 On Saturday 17th September 2016, 65 members including MSPs, Caregivers, Committee Members, Staff  and volunteers enjoyed a day's outing amidst naturally beautiful surroundings at SANSKRUTI RESORT, at Loni Kalbhor which is about 45 minutes drive from the city. Committee Member, Mrs Noorbanu Jinnah's persuasions allowed a discounted cost for the good cause.
A 48-Seater bus was arranged and the pick-up and drop place was at Committee Member, Mrs Jyoti Ronghe's residence where all had assembled at 10.30 AM and reached the picnic place at 12 noon. Our Community Partners BNY Mellon volunteers efficiently looked after the convenience and comfort of all MSPS right from the start to the time of seeing them off safe back home.
Everyone was treated to a welcome drink along with breakfast.
Being a Cultural Centre, the MSPs and their caregivers spent an interesting day trying their talent at Mehndi, pottery, jewellery making etc.
While a magician entertained the crowd, many MSPs and their caregivers joined in the dance on the stage with another folk dance artist.
Mrs Noorbanu Jinnah, Mrs Jyoti Ronghe, Mrs Sunita Lalwani, Mrs Asha Merchant and Mrs Madhuri Kothawale talked to motivate the MSPs and their Caregivers and showed their appreciation for their courage and positive attitude to have come out of their daily routines and have a fun filled day with their MSSI friends.
Lunch too was appreciated by all and after a group photo-session everyone readied to return around 4 pm .