Cyber City Magarpatta has a huge community of young software professionals working with most prominent corporate names so it was an ideal venue for Awareness. MSSI along with their Community Partners BNY Mellon group of volunteers organised an Awareness Drive at the Amphitheatre, Aditi Garden on 25th May 2016 between 5 pm and 6 pm when their streets and by lanes have maximum people outdoors.
Hon Secretary Mrs Sunita Lalwani welcomed all. MSSI orange caps drew good crowds who took time to listen to the Presentation made by Mrs Lalwani and gathered a lot of knowledge about MS, its impact and challenges faced by MS persons and also learnt that MSSI was active in managing and facilitating many issues with these persons.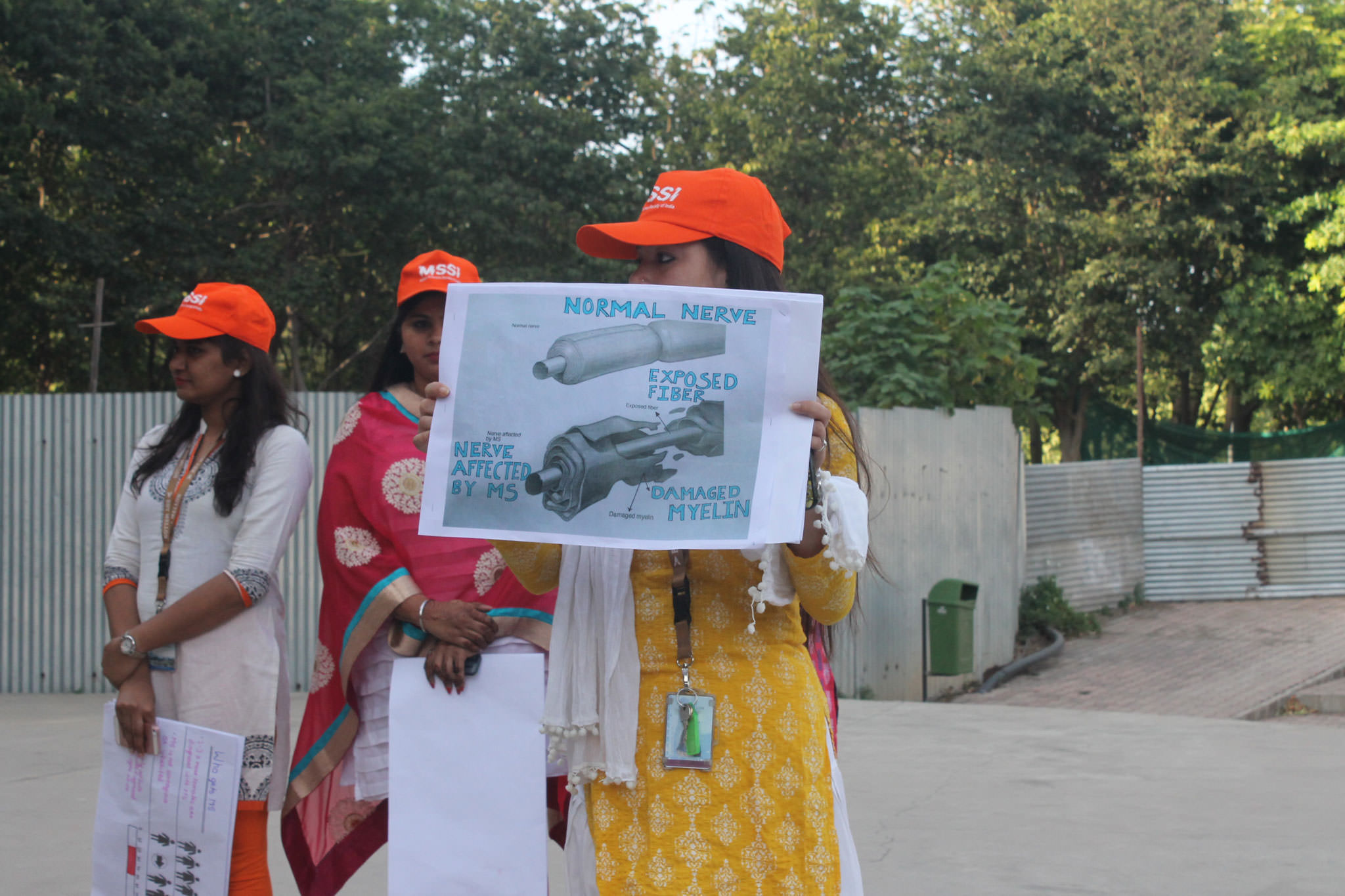 BNY Mellon volunteers had made big charts which attracted the onlookers who had lot of queries which Chairman Mr JP Banerjee and Mrs Sarita Varma clarified and impressed upon them the importance of being aware of health issues which are less known like MS.
The event concluded after a photo session at Tower No. 6 where about a 100 supporters assembled after completing a Walkathon around Cyber city with the slogan "YES! WE CARE!"