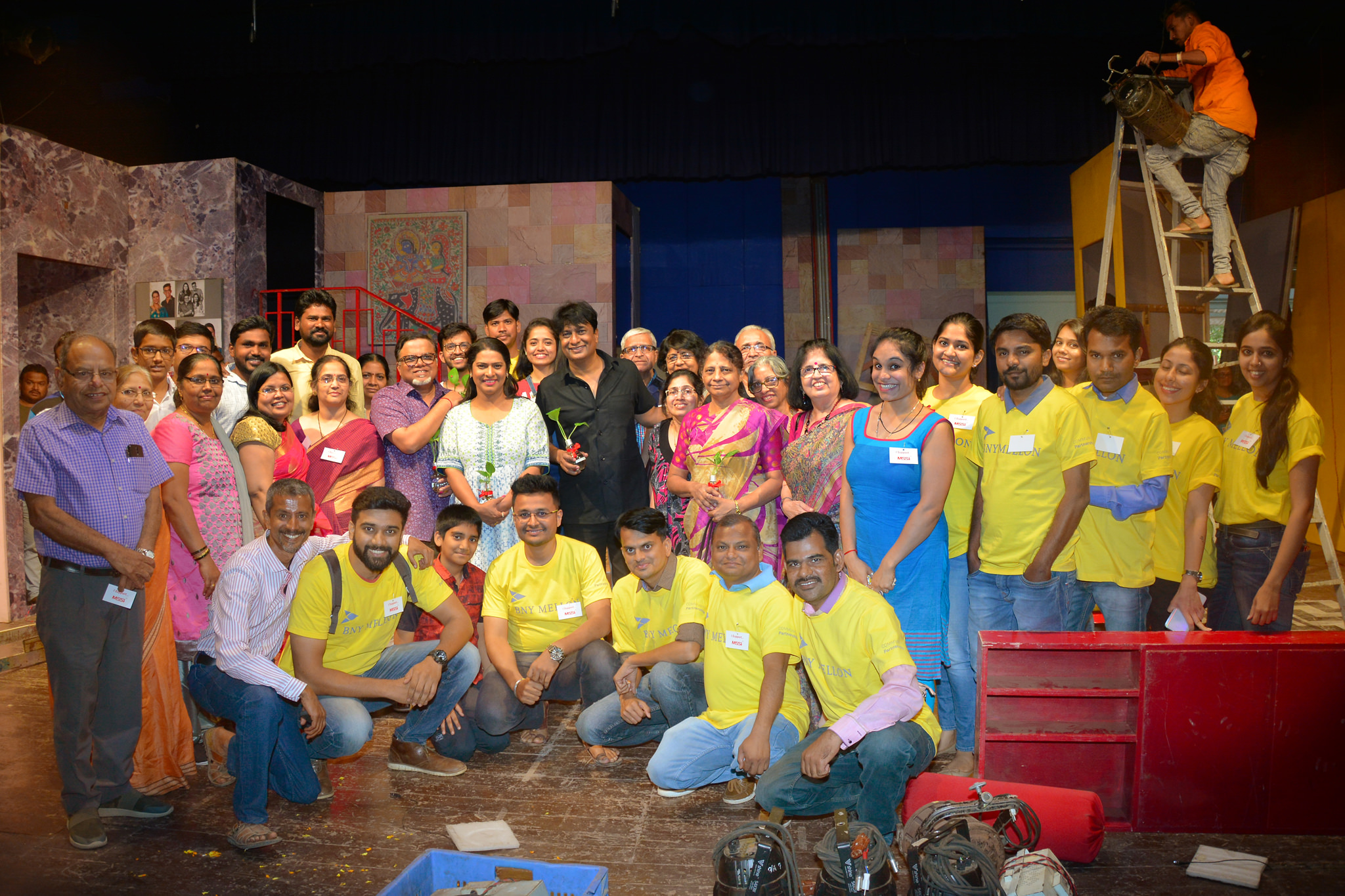 Event:  A Marathi comedy play "Chal Tuzi seat pakki"
Date: Sunday, 17th March 2019
Venue: Tilak Smarak Mandir, Tilak road, Pune.
Time: 12.30pm to 4.30pm
Highlights:
The program started with the screening of a short video prepared on MS person Gayatri Joshi highlighting the invisible aspect of Multiple Sclerosis. Gayatri herself then came on stage and spoke about MS and its symptoms. Laxman Iyer then invited Chairperson Mr Banerjee on stage, who gave a brief talk on MSSI activities.  Dr Padma Iyer, President of IMA (Indian medical association) Pune was the Chief Guest on this occasion. In her speech, she appreciated the work done by MSSI Pune. and also briefed the audience about IMA. Our Chairperson Mr. Banerjee and Dr Padma Iyer jointly released the souvenir. The play started at 1:00 pm. The humorous script had the audience in splits since the beginning. A short Intermission of nearly 10 minutes was observed at 2.30 pm. During the interval, short videos of film stars with a positive message for MS persons were played. Souvenirs were distributed to the audience by the volunteers.  The play was very entertaining and had a profound message.
After the play, all the artists and Dr Padma Iyer were felicitated. This was followed by the vote of thanks by Committee member Anjali Vyas.
Committee members Gayatri Joshi and Laxman Iyer were the MOCs for this event.
All the MSPs, BNY Mellon volunteers, Committee members and staff who had come for the program interacted with the artists by going on the stage. Everyone thoroughly enjoyed themselves.