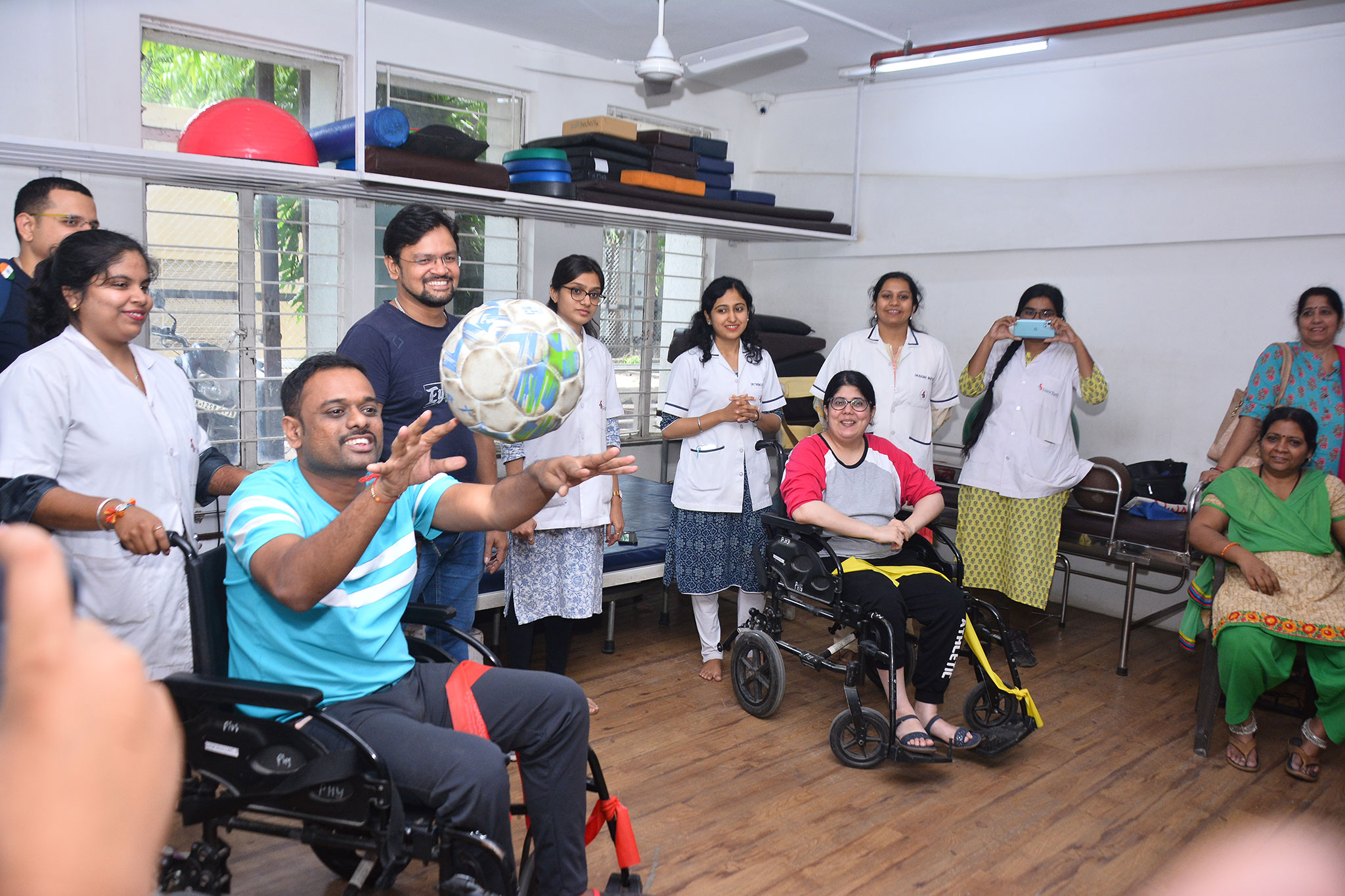 Celebrating the success of the Annual Physiotherapy Camp organized by MSSI Pune Chapter and Sancheti Hospital on September 10, 2023. Dr. Radha Bhattad underscored the crucial role of physiotherapy in MS management, complemented by inspiring personal narratives from individuals with MS.
Sancheti Hospital's physiotherapists demonstrated impactful exercises, emphasizing their significance. Insights on environmental adjustments and caregiver well-being enriched the understanding of comprehensive care.
Kavita Bhasein emphasized the transformative impact of physiotherapy on symptom management. Heartfelt appreciation is extended to all contributing physiotherapists.
The day included enjoyable group activities, fostering a sense of community. Special thanks to BNY Mellon volunteers for their dedicated support.
The camp concluded with personalized consultations, ensuring individualized attention. As participants bid farewell at 4 pm, a commitment to holistic well-being in the face of MS resonates.