On occasion of World Ms Day MSSI, Mumbai & Apollo Hospital, Navi Mumbai
had a very interesting Medical Seminar where there was a Medical Panel consisting of eminent doctors: Dr. Rekha Bhatkhande, Gastroenterologist & Hon. Secretary of MSSI, Mumbai, Dr. Girish Nair- Neurologist, Dr. S.Kulkarni- Physician, Dr. Niraj Ravani –Psychiatrist, Dr. Tanuja Akre- Physiotherapist, Ms. Pooja Lakhani – Nutritionist, Ms. Shivani Rajashree – Counsellor
The MSIF Theme is my Invisible MS, which means Raise Awareness for visibility of MS & MS persons.
In Mumbai, a panel discussion on MS was conducted by eminent doctors of Apollo Hospital, The session started at 10.30 a.m. in the presence of office bearers of Mumbai Chapter, MSPs & their families, Caregiver, volunteers & young doctors of Apollo Hospitals. Dr. Neha conducted the programme which was started by lighting the lamp by Mrs. Sheela Chitnis & CEO & COO Doctors of Apollo Hospital. Sheelatai gave the presentation on work & history of MSSI & journey ahead.
Dr. Girish Nair introduced the panel of doctors & the session started.
Dr. Nair gave a brief introduction of everyone & announced a plan to start MS Clinic. The session continued for more than two hours & it satisfied a lot of queries from MS persons. It covered medical, social, psychological, nutritional aspect as well as the need for awareness among people. The challenges are many & people exchanged views and notes to help each other.
At the end mementoes were given by Sheelatai & vote of thanks was given by Neha.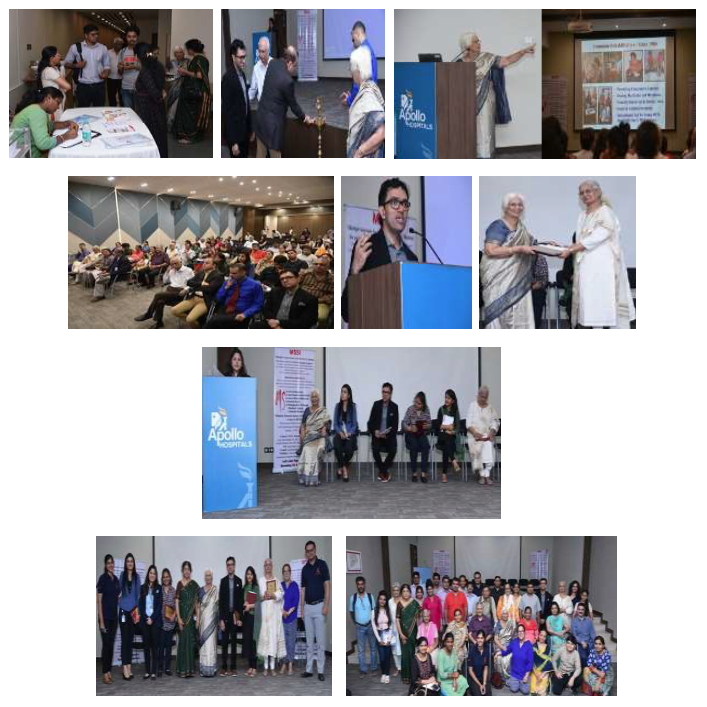 Eisai Pharma Contributed a lot for awareness by distributing booklets on " Patient Education" & did celebration by lighting " Bandra-Worli" Sea Link in orange colour from 27th to 31st May.
We feel that the challenges are met together at various levels. They are to :
Create awareness at urban as well as rural in cities & smaller
To take help at primary health centres with Aanganwadi & general
Register many of them to know & help to manage the disease at psychological, Social & financial
Sensitise Government agencies on disability certificate & other
Try & find/retain employment for MS
Give medical help through MS Clinic (diagnostic).
Share lot of modalities with all the
Appeal various organizations, Companies & individuals for help & acknowledge their It is said that " We grow when we face challenges".