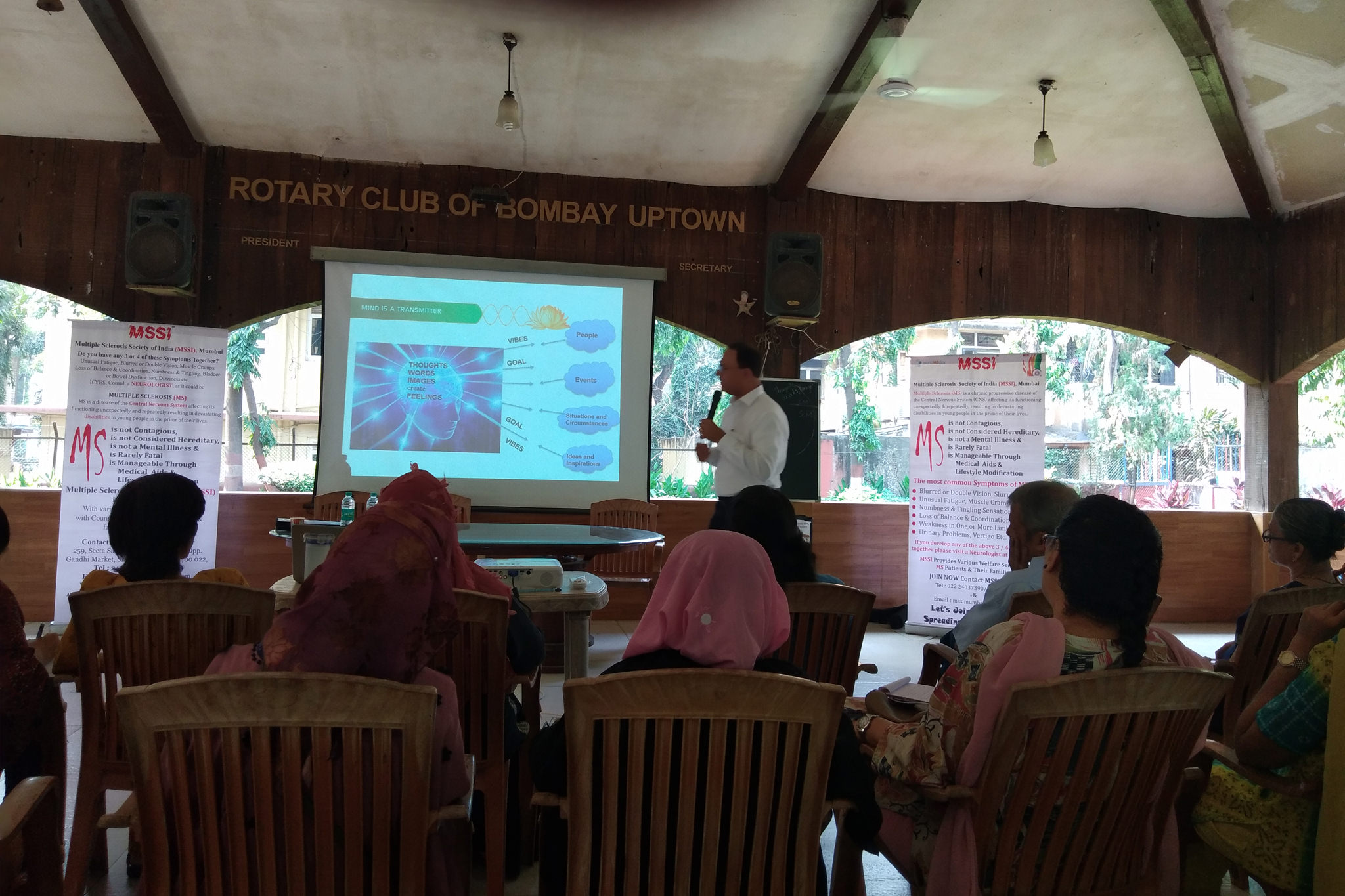 Report on "Mind & Power Unlimited"
Session by Mr. Sunil Parekh of Rise Development Academy
On Friday, 22nd November, 2019, MSSI Mumbai had organized a session "Mind Power Unlimited" which was conducted by Mr Sunil Parekh, Chairman & CEO of Rise Development. He is an IITian who is now known as an expert in transforming the lives of thousands. The program was held at the Rotary Garden, Wadala, Mumbai.
In the beginning, Mrs. Chitnis offered thanks to Mr. Sanjay Shah, Rotarian, Rotary club Wadala, Mumbai for offering a venue for the session free of cost.
Mr. Raj Dhyani introduced Mr. Parekh. He started the session at 10.00 a.m. with his brilliant PowerPoint Presentation about our subconscious mind. It was totally a new concept for all present. Mr. Parekh demonstrated by calling a few MS persons from the audience to him to show how we all possess this power and we can daily use it for the betterment of our living.
He kept on asking questions to the audience and thus involved all of us. No one felt bored or uninterested and everyone gave full attention to him.
From this session, our patients learnt a lot, i.e. how to remain healthy, how to reach to their goals, how to boost to stay with positive attitude etc. We would like to again invite Mr. Parekh to listen to his extra-ordinary presentation.
Mr. Raj Dhyani took a lot of efforts to organize this session.
In all 38 people including 16 MSPs and 8 caregivers attended the session, as it was working day.